Strategic Priority
Attracting, developing, engaging, and retaining high- quality talent
Capitals Impacted



Risks
Competitive market conditions and new entrants leading to attrition
Enablers
The Godrej Way: our purpose and values
Our Employee Value Proposition (Tough Love, Whole Self and Your Canvas)
Our leadership behaviours anchored in the Godrej Capability Factors
An entrepreneurial and inclusive culture backed by enabling people practices
Our global footprint and the option to build global careers in emerging markets in three continents
Competitive remuneration based on the principle of sharing value created
Key Focus Areas
Living 'The Godrej Way'
Building a culture of agility and experimentation
Fostering a diverse and inclusive GCPL
Investing in leadership development
Creating a strong talent pipeline for the future
Prioritising safety
Being among the best companies to work for in all our geographies
Value created
We remain committed to building an inspiring place to work, with a culture around The Godrej Way, which encourages diversity, agility and experimentation. Through our various policies and processes, we are empowering our team members, enhancing capabilities in line with business ambitions, and thereby creating more impactful Human Capital and Intellectual Capital.
A lot of our engagement translates through Social & Relationship Capital - partnerships and enhanced employee connect, especially in the context of our multi-geography presence.
Consistently rank in the

top quartile

of best employers in internal employee engagement survey scores

26%

women

19%

women in senior leadership roles (Vice President and above)

7,873

training man-hours
Workplace by Facebook helps engage and connect

2,700

people across geographies
LIVING 'THE
GODREJ WAY'
A culture around 'The Godrej Way'
The Godrej Way, our purpose and values, is the cultural cornerstone that guides our choices and actions. As we get larger and more global, we need to ensure that the current and future generations of Godrejites fully embrace and live our distinctive purpose and values. So, over the last couple of years, our leadership team has travelled across geographies to share their perspectives with over 3,000 team members across 20 locations. These cascades were supplemented with smaller group workshops with local HR teams to enable deeper reflection and discussion. We have also integrated our values with key people policies and processes.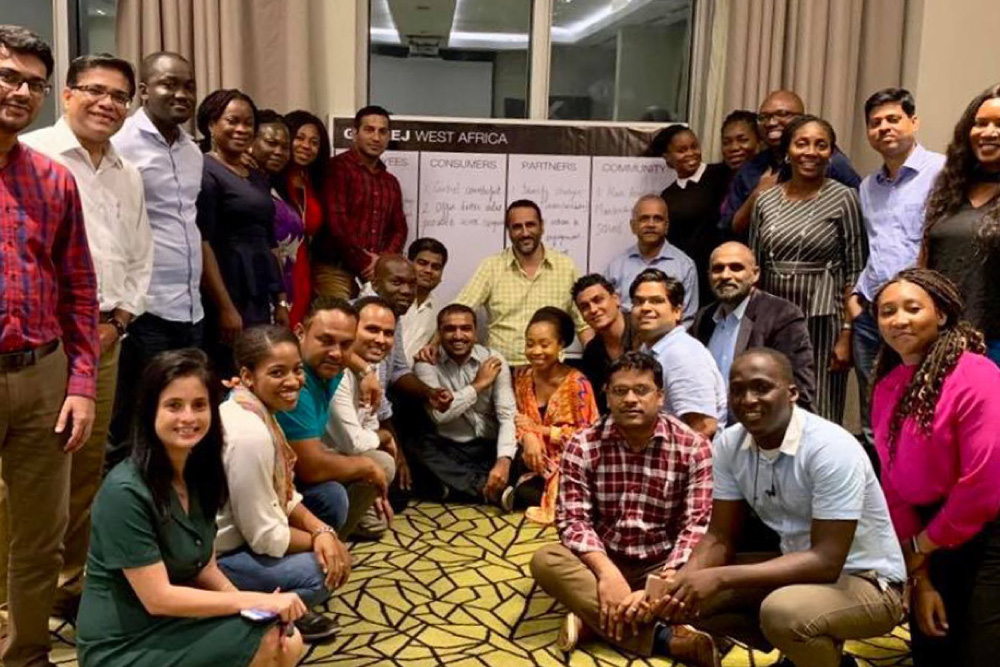 Our Employee Value Proposition
We take much pride in fostering an inspiring workplace with an agile and high-performance culture to attract, develop, and retain the best global talent. Our Employee Value Proposition has three pillars: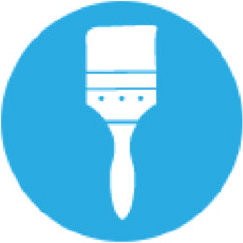 Your Canvas
Our exciting and ambitious growth plans allow us to offer unparalleled career opportunities relatively early on.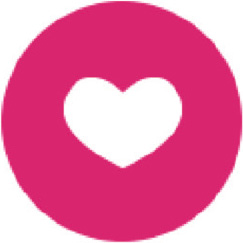 Tough Love
We expect a lot from our team members, differentiate on the basis of performance and potential through career opportunities and rewards, and lay particular emphasis on developing, mentoring, and training.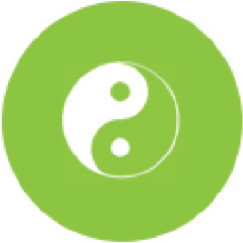 Whole Self
We believe that passionate, well- rounded individuals with diverse interests make for better Godrejites. We understand that our team members play multi-faceted roles. This is why we encourage them not just to explore their whole selves but also create an enabling space for them to do so. Our commitment to being an equal opportunities employer and have flexible working policies around part-time work, work from home, flexible working hours, employee self-help resources, and professional counselling, are designed to enable better productivity and effectiveness.
Godrej Capability Factors
All our people policies and practices are founded on the leadership capability factors of 'Leading Self', 'Leading Others', and 'Leading Business'.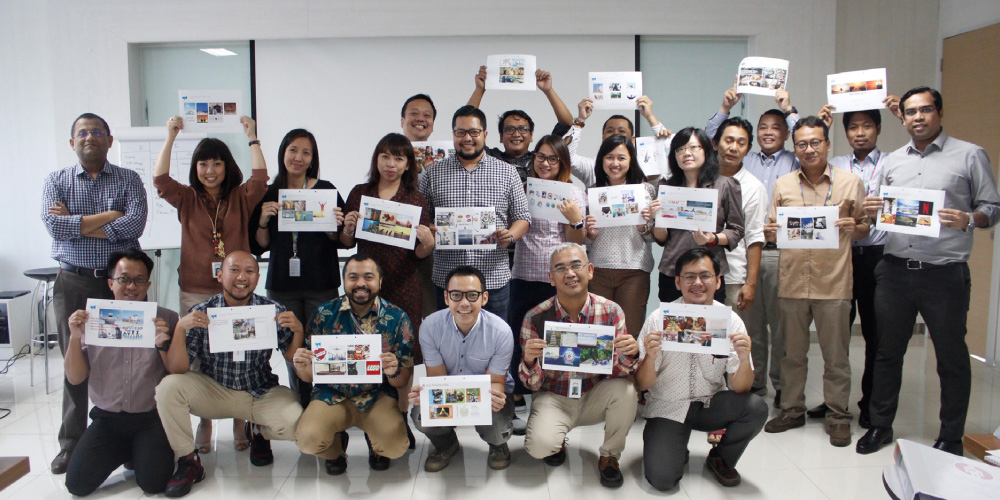 Our Godrej Indonesia and Godrej Argentina teams host workshops on the Godrej Capability Factors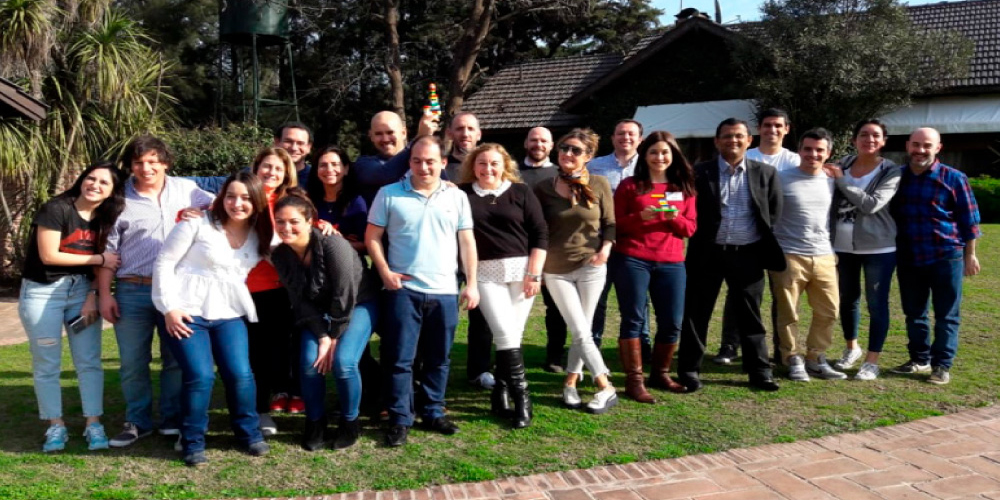 Our Godrej Indonesia and Godrej Argentina teams host workshops on the Godrej Capability Factors
Authentic conversations
Our senior leadership is engaging through different platforms, including town halls and one-on-one conversations. Workplace by Facebook helps engage and connect people across teams and geographies. We have been using it extensively to build alignment around strategies, share ideas and insights; get real-time feedback; and celebrate successes. We launched an in-house talk show this year called 'The Real Deal', which encourages people to talk openly about issues that they may not have otherwise. Our engagement levels on the platform are ahead of industry benchmarks.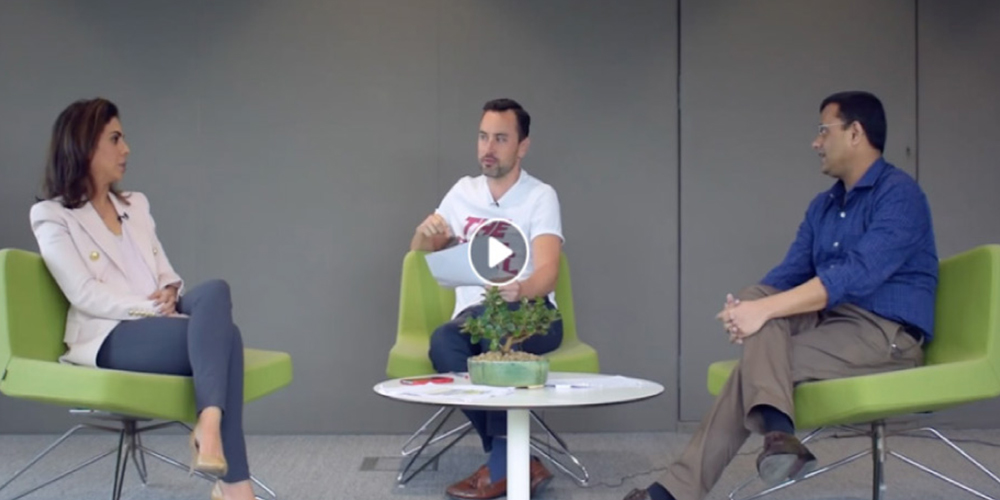 GCPL's Executive Chairperson, Nisaba Godrej, and Head - Talent and Leadership Development, Shailesh Deshpande, in an episode of 'The Real Deal', our in-house talk show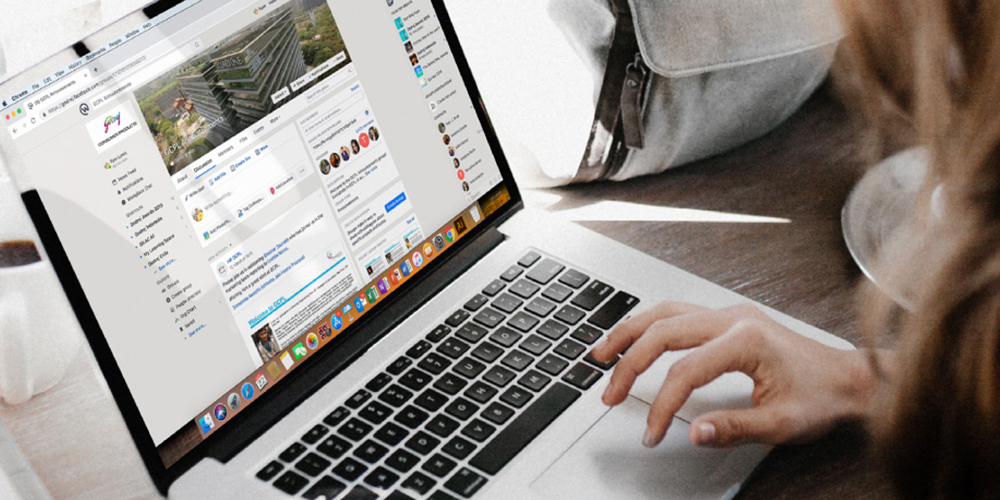 Connecting our global teams on Workplace by Facebook, our in-house social media platform
BUILDING A
CULTURE OF AGILITY,
OWNERSHIP, AND
EXPERIMENTATION
Becoming more agile
We are committed to building a more agile and innovative company. In April 2019, 120 of our senior team members from across geographies participated in a 2-day immersion with a leading professor of strategy from Harvard Business School on agility and experimentation. We used the insights from this in different projects and culture-building activities.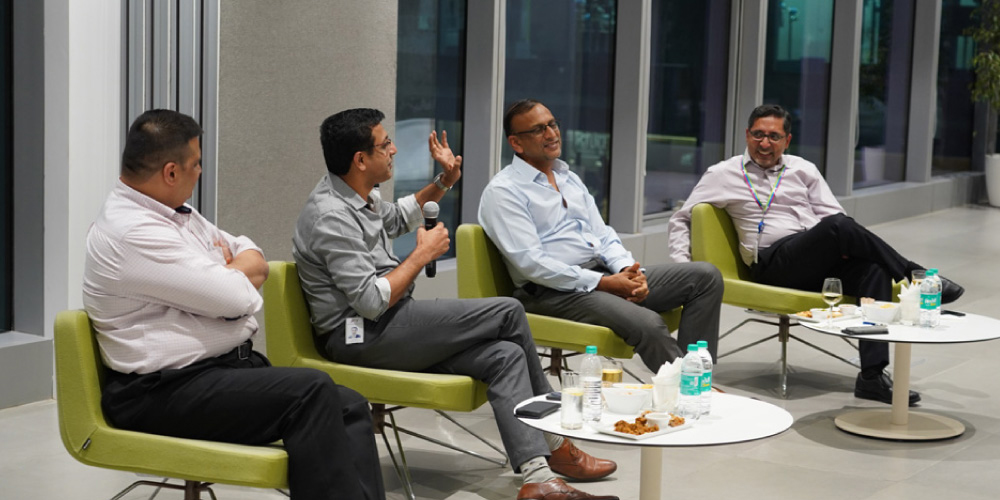 An evening of conversation with our MD & CEO Vivek Gambhir, and Business Heads from India, Africa and Indonesia
An evening of conversation with our MD & CEO Vivek Gambhir, and Business Heads from India, Africa and Indonesia
Our unique multi-local operating model
Our international growth has been through acquisitions. Unlike traditional multinationals, we have a multi-local operating model centred on value-based partnering and operational autonomy at the local level. This helps sustain the agile, entrepreneurial spirit that made these companies successful while providing the benefits of strong processes and scale that Godrej brings. Striking a balance between our global identity and the ability to appreciate local flavour and respond to changing consumer needs is our competitive advantage.
Cluster-function ways of working
In line with our operating model, we are building stronger collaboration across geography clusters and function teams through shared accountability and clearly defined ways of working.
Teams and projects
'Project Nimble' is a self-managed team of young leaders who work on ideas across functions to make GCPL more agile. As part of the '10xers Programme', cross-functional teams work on challenging business-critical projects in Finance, HR, Planning, Marketing, and Analytics. 'I Am Ardeshir', our in-house innovation challenge, was very popular and threw open several new product and process ideas for consideration.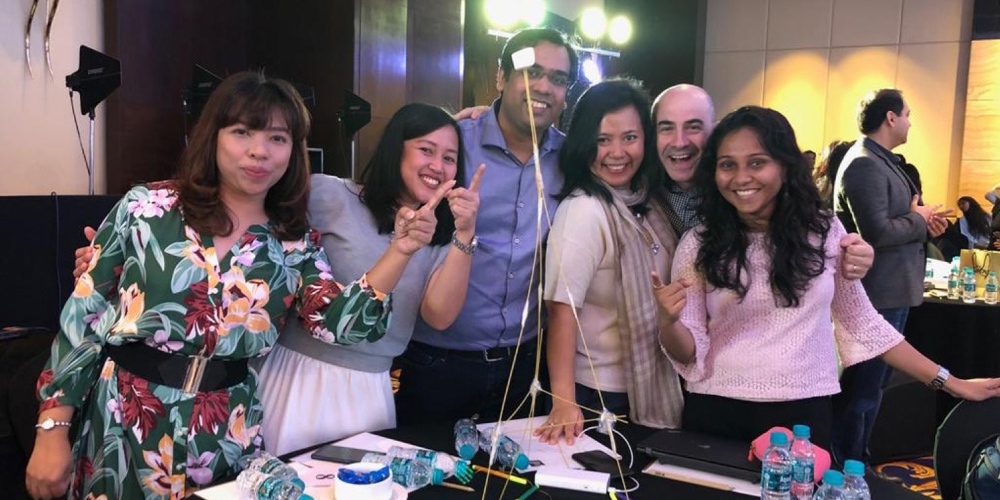 Exploring the 'Future of Work' at our annual HR Conclave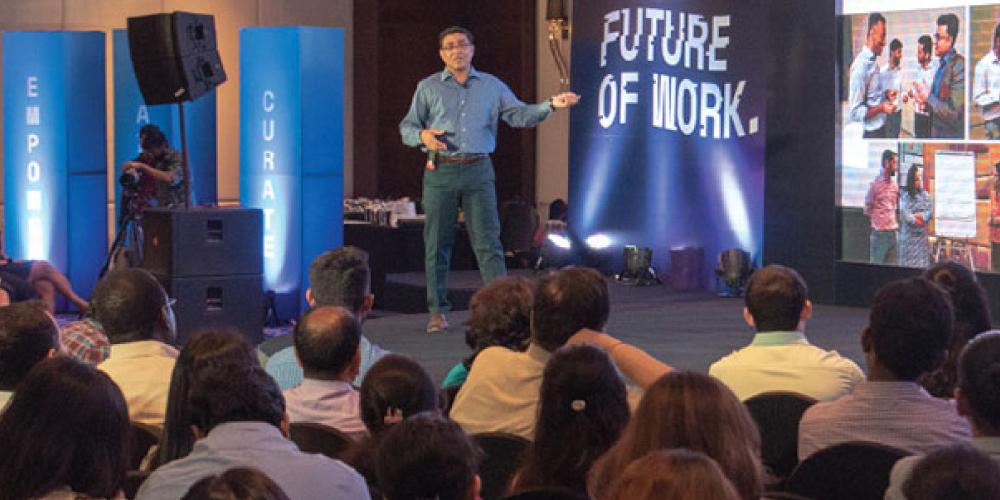 Exploring the 'Future of Work' at our annual HR Conclave
FOSTERING A
DIVERSE AND
INCLUSIVE GCPL
We take pride in being an equal opportunities employer. We recognise merit and perseverance and encourage diversity at Godrej. We do not tolerate any form of discrimination on the basis of nationality, race, colour, religion, caste, gender identity or expression, sexual orientation, disability, age, or marital status and allow for equal opportunities for all our team members.
Diversity Council
The Diversity Council of the Godrej Group, which comprises business leaders and senior team members who champion diversity and inclusiveness, meets every quarter to strategise and discuss initiatives to further drive our diversity and inclusion agenda.
Diversity Champions in Africa
Sub Saharan Africa is a key geographic cluster for us. Given the team diversity in gender, nationality, race, and educational background, we see tremendous opportunity in leveraging synergies. We have set up a representative council that spearheads targeted interactive sessions, online and offline, to build appreciation and awareness around diversity.
Women and leadership
We are fostering a holistic, supportive workplace for women. As a result of these efforts, the percentage of women in GCPL has increased to approximately 26 per cent and the percentage of women in senior leadership (Vice President and above) to approximately 19 per cent today.
Apart from our maternity benefits, we have a Caregiver Travel Policy, which enables new mothers to bring a caregiver and children up to 1 year of age, for necessary work-related travel.
Through Careers 2.0, our second careers programme, we provide women who have taken a career break a chance to return to the workplace. It offers aspirational and challenging projects across sectors and functions with added flexibility to help women balance their careers and personal needs.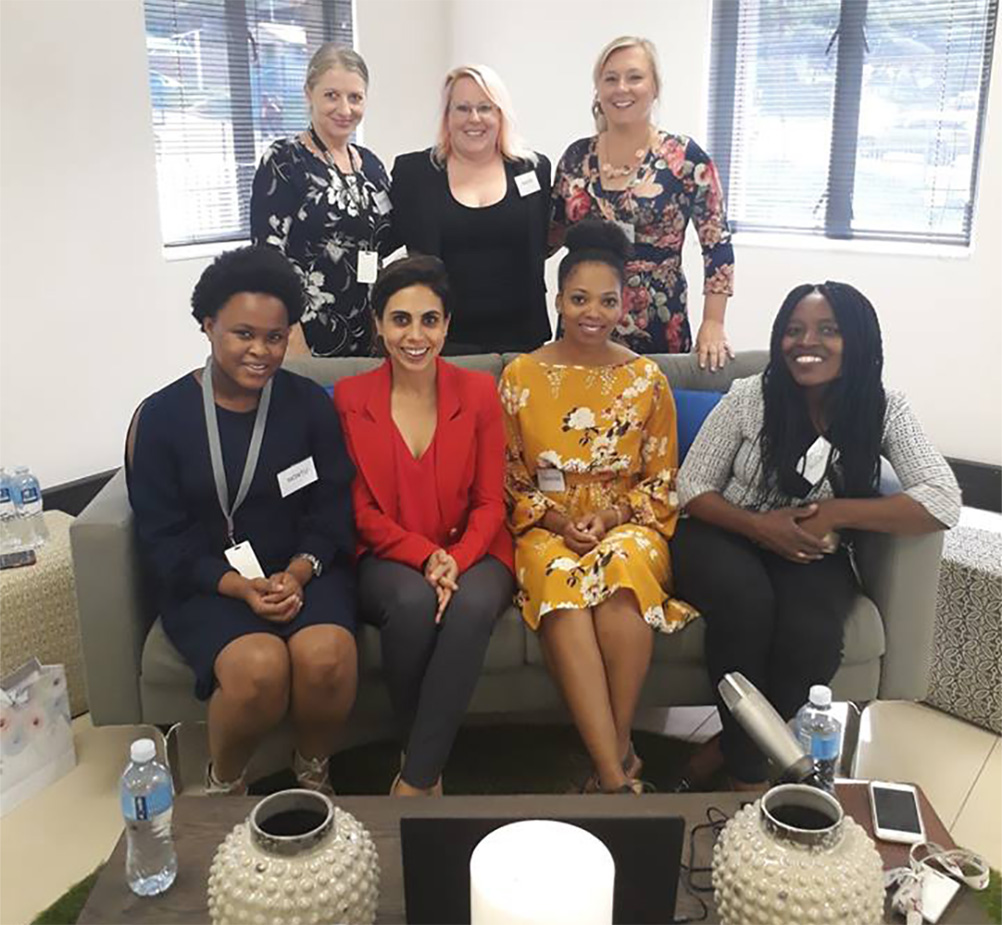 LGBTQI inclusion
Our well-defined equal opportunity policy and a gender- neutral anti-harassment policy protect the rights of our lesbian, gay, bisexual, transgender, queer, and intersex (LGBTQI) team members.
We have extended medical benefits, such as hospitalisation cover, to domestic partners of Godrejites. We offer a choice to any team member to choose a spouse/domestic partner as a dependent. This also covers same-sex dependents, AIDS patients, and fertility treatments. Our adoption policy too is designed with a gender-neutral primary caregiver in mind.
We recently introduced a Gender Affirmation Policy for our team members who wish to undergo gender transition. Godrejites can now claim reimbursements towards non- cosmetic surgeries and hormone replacement therapy.
We are reviewing amenities and infrastructure facilities for LGBTQI team members. As a first step, we have set up two gender-neutral washrooms at our headquarters, Godrej One, in Mumbai.
On December 13, 2018, we launched a 'Manifesto for Trans Inclusion in the Indian Workplace' . Through this, we aim to bring to light the position and circumstances of trans people in the Indian society, and how corporate India can take action to improve them.
Prevention of Sexual Harassment
We are committed to creating a workplace where everyone feels respected and included. We ensure that our team members are protected against sexual harassment while prioritising the redressal of all complaints in connected matters. To build awareness, we organise compulsory Prevention of Sexual Harassment sensitisation sessions at regular intervals and have an e-learning module available for ready reference.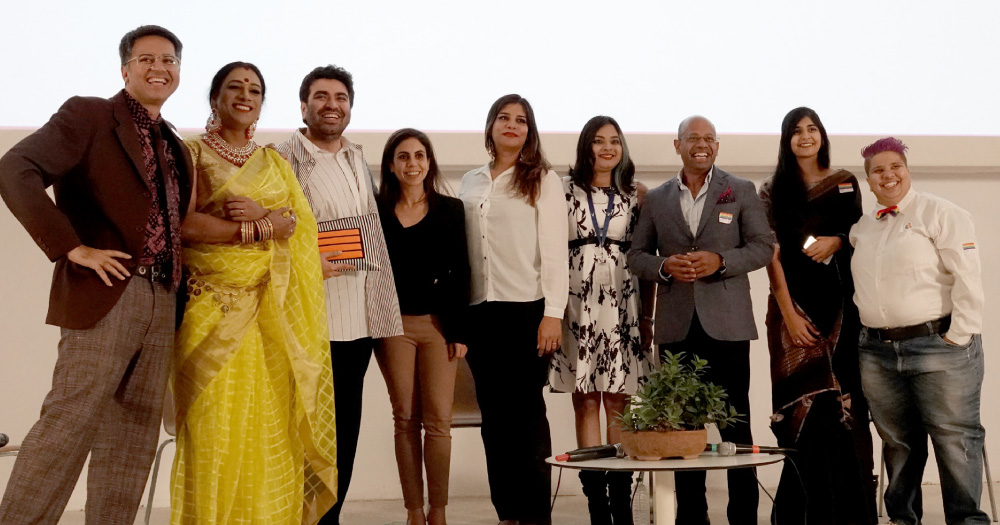 INVESTING IN
LEADERSHIP
DEVELOPMENT
Our belief is that real learning happens on the job through a combination of stretch, challenging assignments, and doing a variety of roles. Our approach to leadership development is built on the Godrej Capability Factors. We are investing in high-quality learning through a mix of programmes led by world-class faculty from Harvard Business School and the Indian School of Business, as well as a host of internal Godrej trainers. In total, 7,873 training man-hours were recorded in fiscal year 2018-19.
Enterprise leadership
Our recently launched global programme focuses on sharpening P&L leadership capabilities through a multi- phase learning journey of 18 months.
Functional leadership
Strategic orientation and execution are emerging learning needs at middle management levels. We are enabling this through a blended learning approach with on-the-job implementation and have hosted workshops in Africa and India.
Leading Self
We believe that much of our success depends on whether we are able to unleash the unique and powerful individual potential of each Godrejite. An in-house programme built around our Godrej Capability Factors pillar of 'Leading Self' enables people to introspect and better understand and channelise personal drive.
A culture of continuous learning
We have entered into a partnership with Harvard Business School Online, which offers access to Harvard's case study content.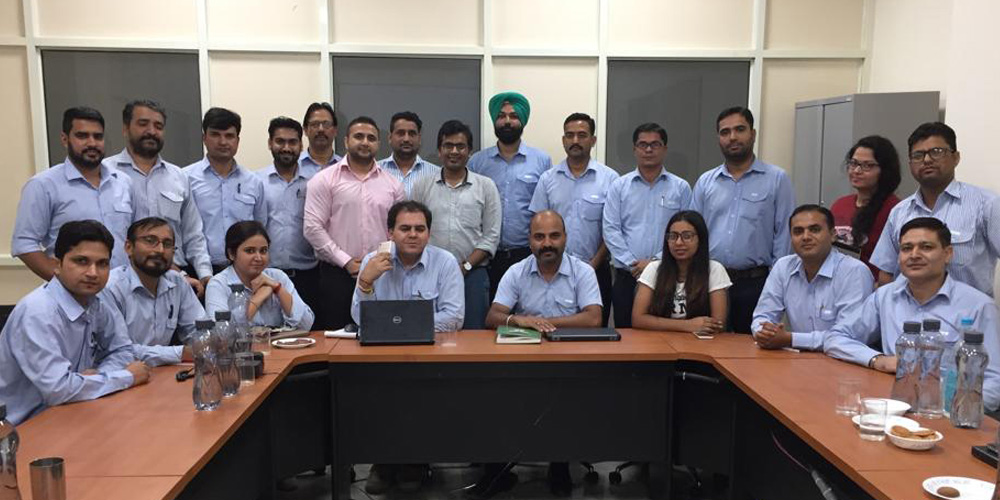 Workshops to build functional skills across teams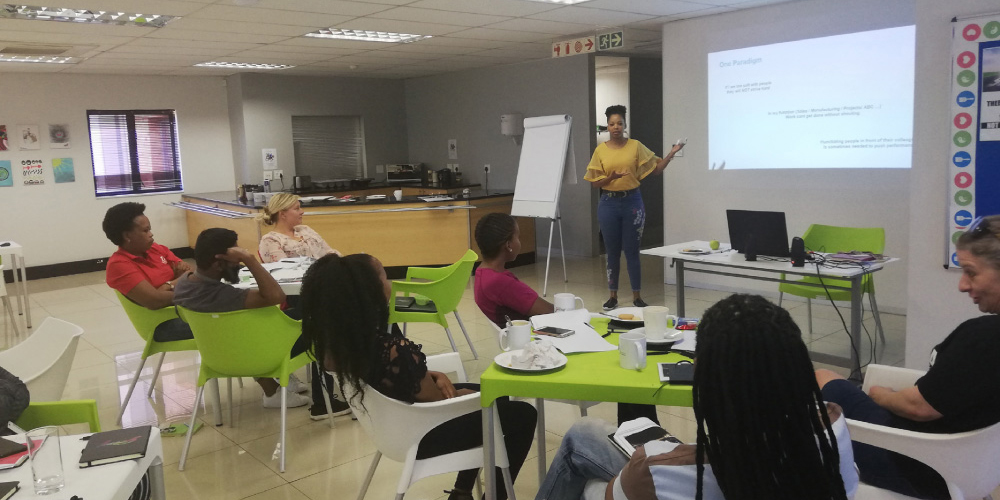 Workshops to build functional skills across teams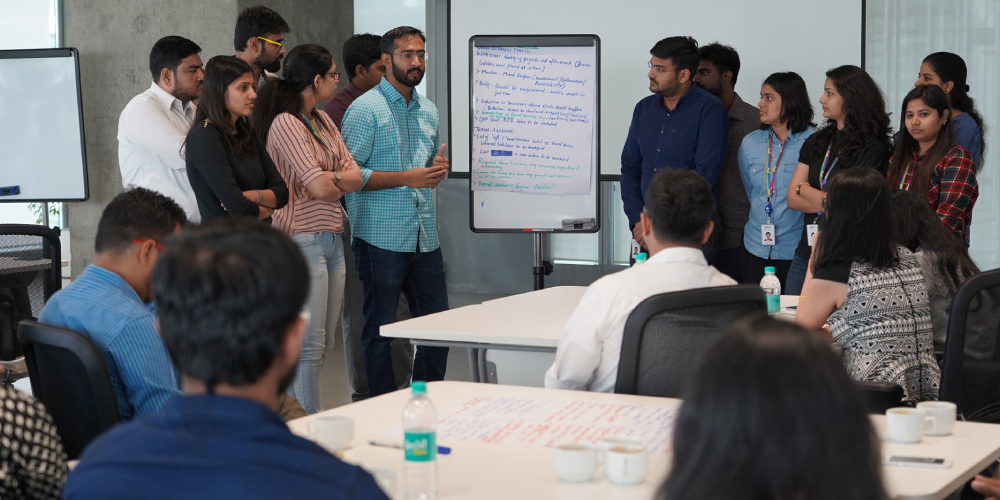 Workshops to build functional skills across teams
CREATING A STRONG
TALENT PIPELINE FOR
THE FUTURE
Future-ready capabilities
We are building capabilities around new and emergent skillsets and focus areas. To ramp up focused capabilities across our sales organisation, we created a functional competency framework, identified capability gaps, and trained over 1,000 sales team members worldwide. Similarly, we are ramping up our digital and analytics capabilities and investing in new channels of growth, such as e-commerce, consumer marketing intelligence, and the professional salon business.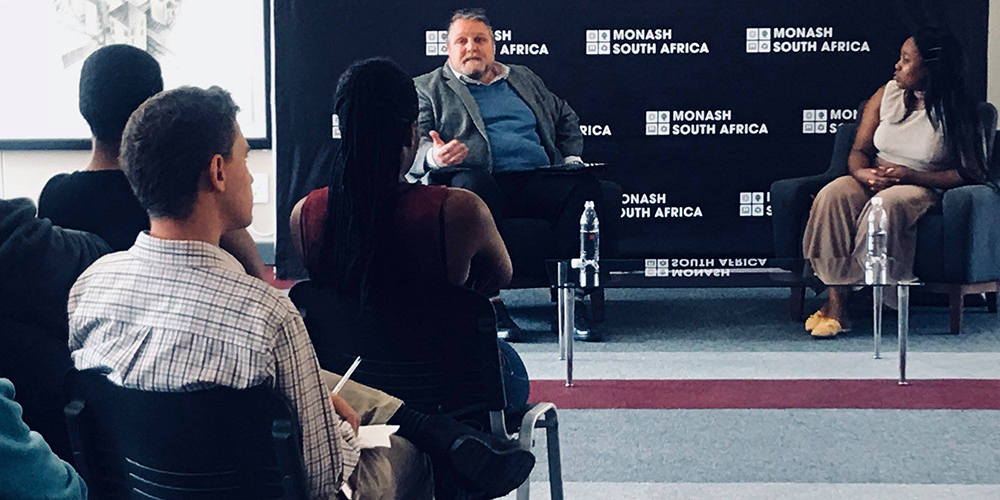 Engaging with business schools in Johannesburg and India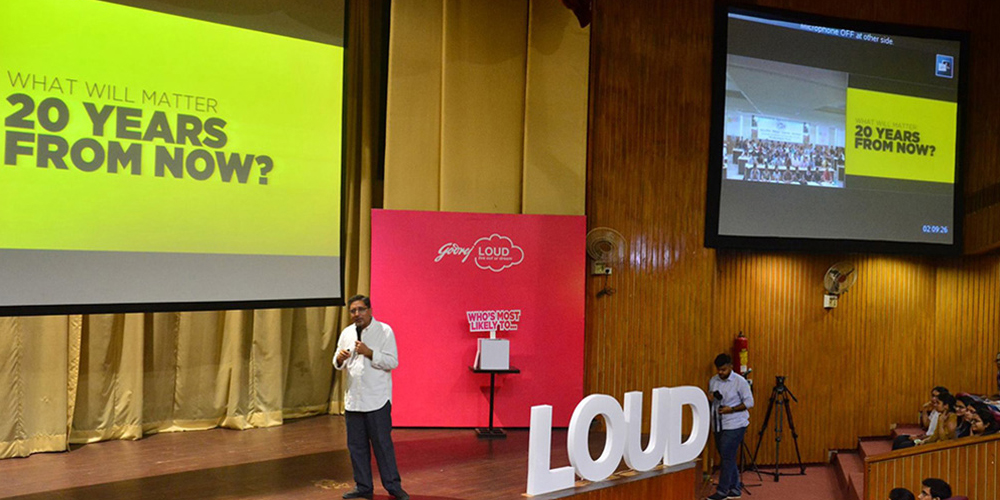 Engaging with business schools in Johannesburg and India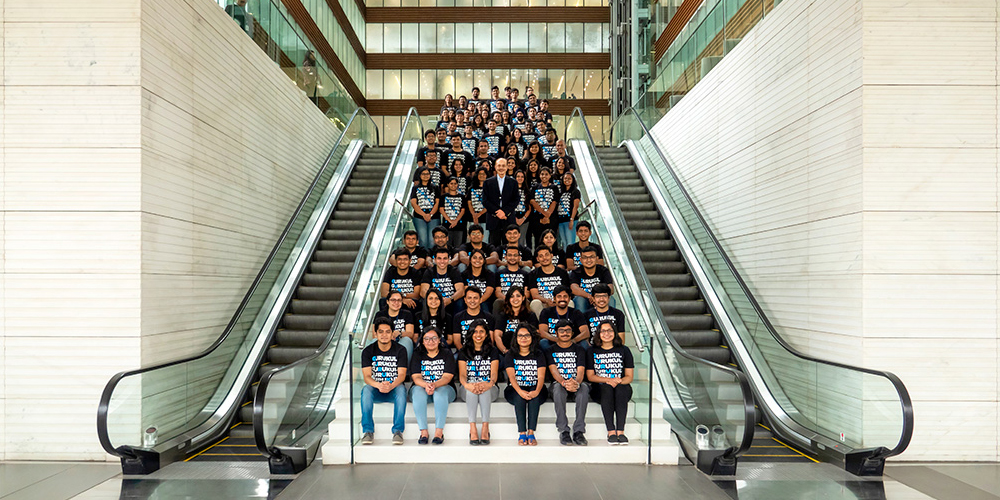 Our Gallop 2018 batch with Godrej Group Chairman, Adi Godrej
Innovative approach to recruitment
Godrej LOUD (Live Out Ur Dream), our radically different approach to business school recruitment, encourages students to live out their unfulfilled personal dreams and offers sponsorship and internships with Godrej. LOUD has been hosted successfully across India, Indonesia, and Africa.
OCCUPATIONAL
HEALTH & SAFETY
As part of the Godrej Group, we foster a strong culture of continuous improvement in training, health and safety. Our people are the key to building a strong safety culture and we regularly strive to connect with all of our team members to enable this.
As part of training initiatives, we host practical sessions, role plays and safety competitions. Over the last few years, we have focused on improving safety awareness among all team members, including our contractual workforce.
Quality Circles are one of our most impactful initiatives in driving safety and improving productivity. They give our team members a platform to showcase their ideas and solutions to the Management Committee, and have helped us transform operations across our factories. At Malanpur - our largest factory in India - approximately 400 team members (93 per cent of the team), participate in Quality Circles. Across our international geographies, we have 40 Quality Circles, contributing to an annual saving of approximately ₹1.74 crore. Of these, 14 have participated in and won various regional and national awards.
| Key priorities | | 2017-18 | | 2018-19 |
| --- | --- | --- | --- | --- |
| No. of people trained on safety (Global data for employees + contractors) | | 22,000 | | 54,046 |
| Injury rate (Global data) | | 1.67 | | 0.54* |
| Disabling incidents (Global data) | | 0 | | 0 |
| Number of fatalities | | 0 | | 0 |
| First aid/medical kits | | 1,397 | | 325 |
| Number of LTIs | | 37 | | 14 |
| Safe man-hours | | 47 million | | 46.21 million** |
| Increase in near-miss reporting | | +64.2% | | -37.8%*** |
* Injury rate is calculated as per IS 3786: (no. of reportable accident *1,000)/average no. of employees
** Decrease in safe man-hours on account of reduction in average manpower
*** We are aggressively focusing on training our employees on safety and system effectiveness making our team members more aware and skilled, which is helping in reducing near-miss incidents
BEING AMONG THE
BEST COMPANIES
TO WORK FOR IN ALL
OUR GEOGRAPHIES
We have consistently been recognised among the best companies to work for across our geographies. We ranked #7 among the Best Employers in India in the Aon Best Employers 2018 survey and #1 in the FMCG category on the Great Place to Work - Best Workplaces in India 2018 list; a list we have featured on for 15 years in a row. We were also recognised within Great Place to Work® Institute (India)'s 'Best Workplaces in Manufacturing – 2019' and among the Top Employers of 2018 in South Africa.
Godrej In tune, our engagement survey, hosted in partnership with Aon Hewitt, measures engagement levels across teams and geographies against identified parameters. We use the insights generated to co-create targeted interventions with specific teams.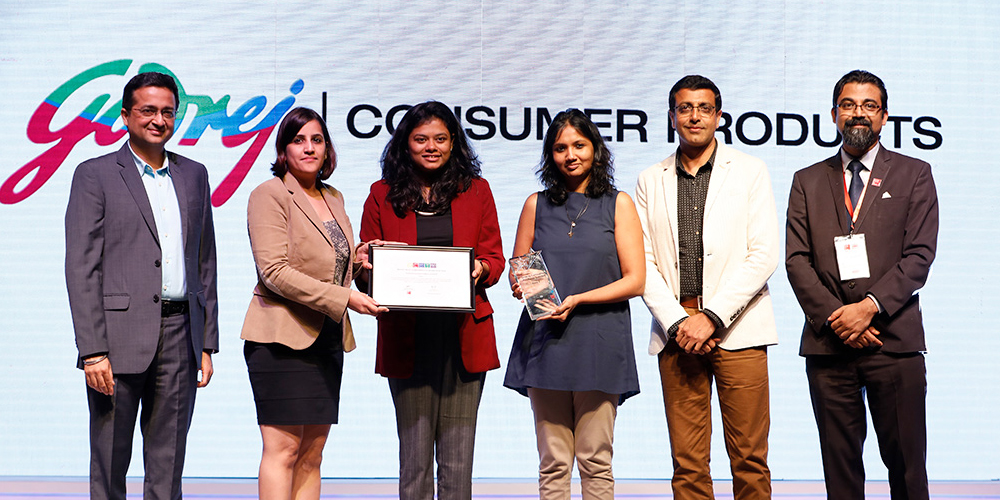 Great Place to Work - Best Workplaces in India 2018
Godrej South Africa wins the 'Best Employer Award 2018' organised by the Top Employers Institute in South Africa
Rank #7 among the Best Employers in India in the Aon Best Employers 2018 survey
Rank #1 in the FMCG category on the Great Place to Work - Best Workplaces in India 2018 list; we have featured on this list for 15 years in a row
Feature among the Top Employers of 2018 in South Africa
Within Great Place to Work® Institute (India)'s 'Best Workplaces in Manufacturing – 2019'. Among 25 of over 100 manufacturing companies recognised for building a 'high- trust, high-performing culture'