Strategic Priorities
Nurturing memorable, relevant, and purposeful brands

Strengthening the core, creating new vectors of
growth, and entering attractive adjacencies
Capitals Impacted


Risks
Competitive market conditions
New entrants into the market
Enablers
Design thinking-led approach
Integrated RIDE (Research & Development + Innovation + Design + Expertise) structure
Investments in research & development
In-house design lab
Dedicated central Innovation team
Key Focus Areas
A two-pronged approach to innovation: democratisation and creating new vectors of growth
Leveraging our cross-functional RIDE (Research & Development + Innovation + Design + Expertise) structure
Investments in design, technology, and skills
Building global partnerships
Fostering a culture of innovation
Value created
Our focus and investments in innovation and research & development have translated into the creation of significant Intellectual Capital.
Accelerating our innovation pipeline is critical to our success. Innovation rates in India and Indonesia are 50 per cent higher than those in the last year. The number of new products launched annually in the last 2 years has doubled. This translates into stronger Financial Capital metrics.
Number of new products launched annually in the last 2 years has

doubled

New products launched in the last 5 years account for over

20%

of the India business
Innovation rates in India and Indonesia are

30%

and

50%

higher, respectively, than the last year

17

new products launched over 5 years in India
A TWO-PRONGED
APPROACH TO
INNOVATION
Innovation is our lifeblood as a company, and we are very focused on driving innovation-led growth across our different categories. As category leaders, we believe that we must keep innovating and finding new ways to grow our categories. Especially in emerging markets, we are focused on democratising categories and making superior-quality, delightfully designed products available at affordable prices. We are also pursuing attractive adjacencies and creating new vectors of growth to broaden our portfolio.
We are using the design thinking tools of empathy, rapid prototyping, and visualisation to reimagine our brands and create new ones. To support this, we are also accelerating our innovation pipeline, ramping up capabilities, investing significantly in research & development, and cross-pollinating learning and products across geographies.
The number of new products launched annually in the last two years has doubled. The new products launched in the last five years account for over 20 per cent of the India business. Innovation rates in our India and Indonesia businesses are 30 per cent and 50 per cent higher, respectively, than the last year. Air care, a category that we launched in India in 2012, has globally evolved into the fourth core category for us. We are now leaders in air fresheners in India and Indonesia.
LEVERAGING OUR
CROSS-FUNCTIONAL
RIDE STRUCTURE
We have an integrated platform, RIDE (Research & Development + Innovation + Design + Expertise), to combine efforts of key functions involved in new product development. This platform streamlines and expedites innovation delivery, as well as ensures agile execution. Our central innovation team leads new product development in global categories across India, Indonesia, Africa, and the USA. They also offer design thinking strategic input for brand architecture, enable cross-pollination and sharing of product ideas and processes, and constantly evaluate patents and new technologies in the consumer goods space globally.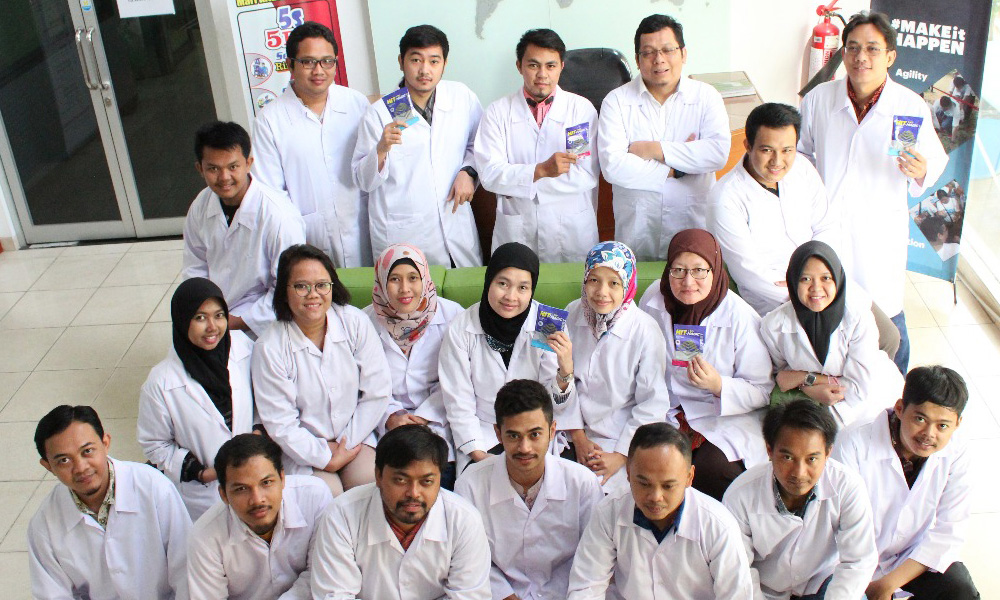 INVESTMENTS
IN DESIGN,
TECHNOLOGY &
SKILLS
We have set up a state-of-the-art global research & development (R&D) centre at our headquarters in Mumbai, supported by local R&D centres in our different geographies. Similar to this, we have global, local, and category-specific R&D teams who partner across geographies and share learnings.
We have built an in-house global design lab to integrate design thinking and transform product capabilities. The lab consists of highly skilled graphic and industrial designers from across geographies who collaborate on projects.
BUILDING GLOBAL
PARTNERSHIPS
Through our different strategic global partnerships, we are leveraging various cutting-edge technologies and processes. Some of our key partners include Bayer AG, Sumitomo Corporation, Kanekalon, and Firmenich.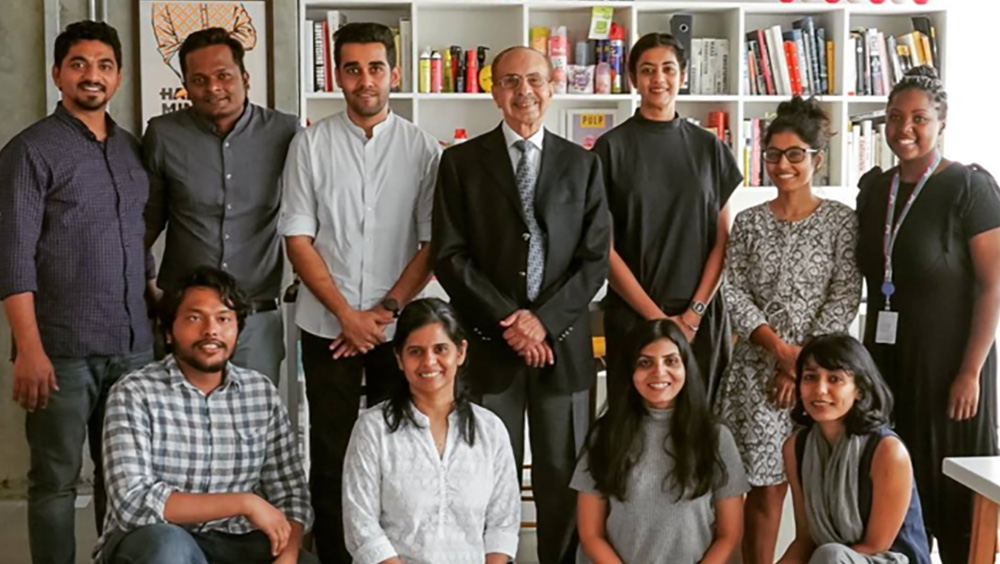 FOSTERING A
CULTURE OF
INNOVATION
We are partnering across stakeholders to build a shared culture of innovation. Through 'I am Ardeshir', an innovation challenge named after Ardeshir Godrej, founder of the Godrej Group, we invited Godrejites from India and SAARC and key partners to come forward with product and process innovation ideas. We received 382 ideas from our team members and selected multiple ones to carry forward through our innovation pipeline. Our partners sent in over 100 ideas, and we selected three for further co-development.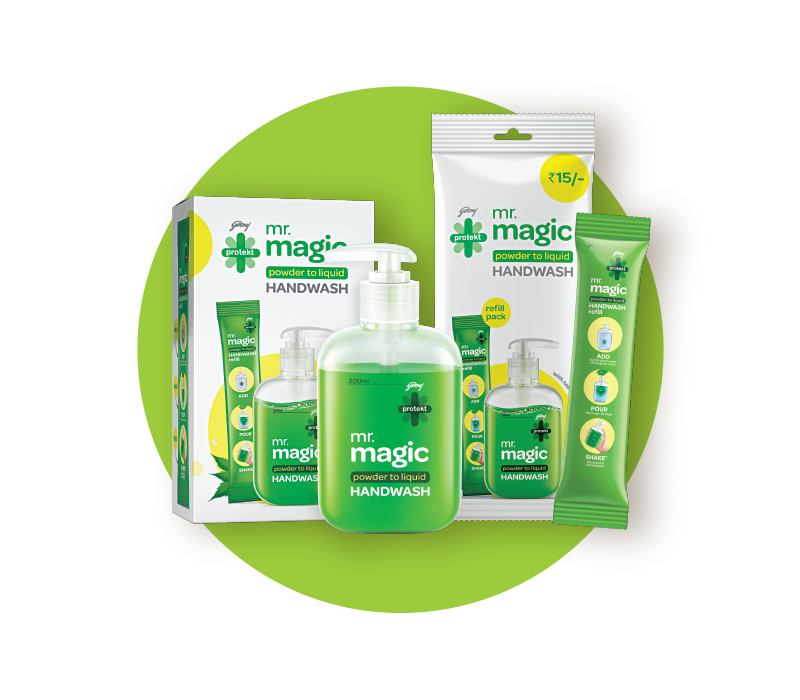 First ever powder-to-liquid handwash


Environmentally sustainable
Democratising the handwash category

Huge potential in the handwash category in India


Handwash penetration is only ~10% compared to soap
penetration of 99.9%
Handwash category growing at 15% CAGR over the last 3 years;
potential to be ₹8,000 crore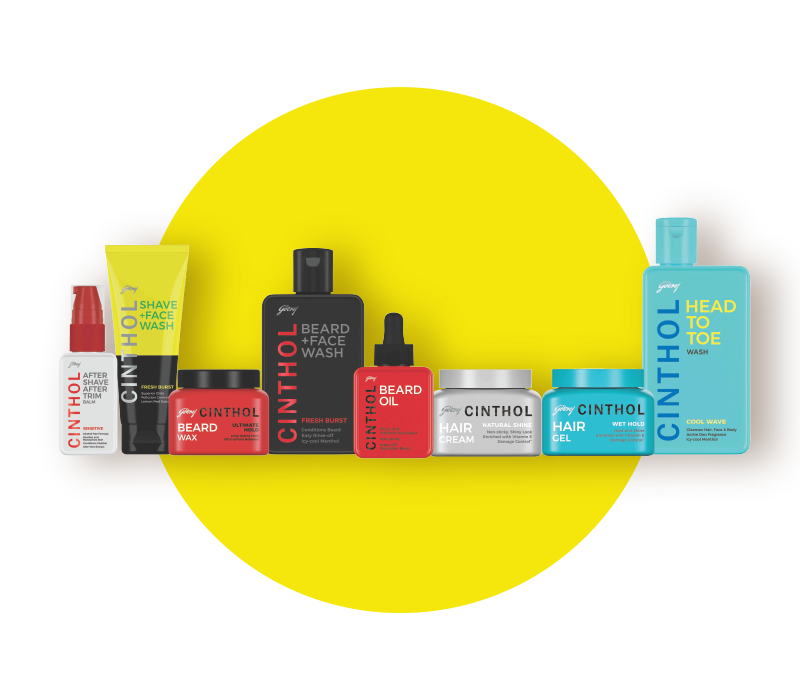 Innovative, multi-beneficial, and functionally superior range to simplify your grooming regime


Products for face, body, hair, and beard

Huge potential in the ₹100 crore male grooming category in India


Growing at 1.3× in the home and personal care category

Go-to-market approach


Leverage strong pan-India distribution reach
New e-commerce organisation to aid scale up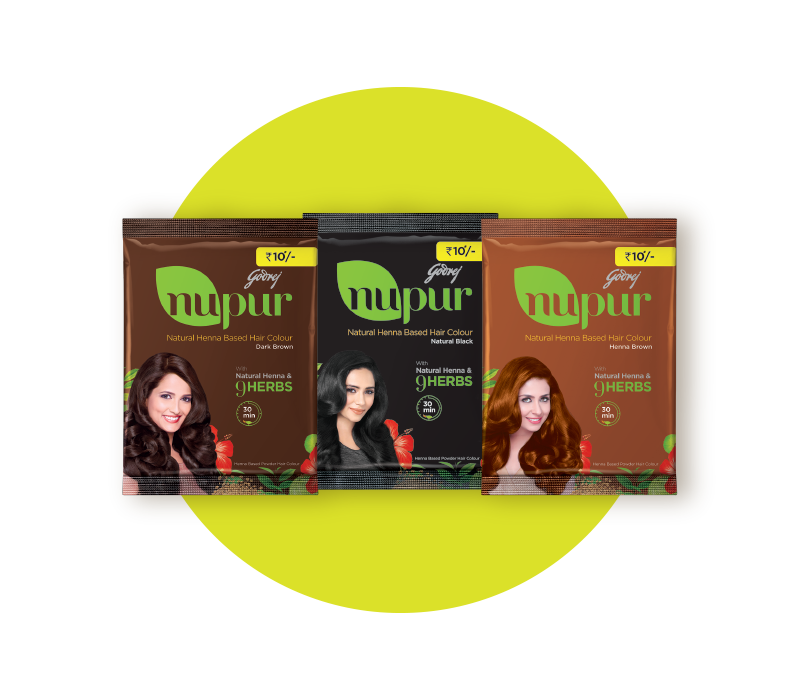 Foray into the herbal-based powder hair colour segment with India's largest henna brand


Addresses white spaces in our portfolio

Entry into the second largest but very fragmented segment


Opportunity size of ₹1,000 crore

Focus on consumer recruitment


Affordable price point of ₹10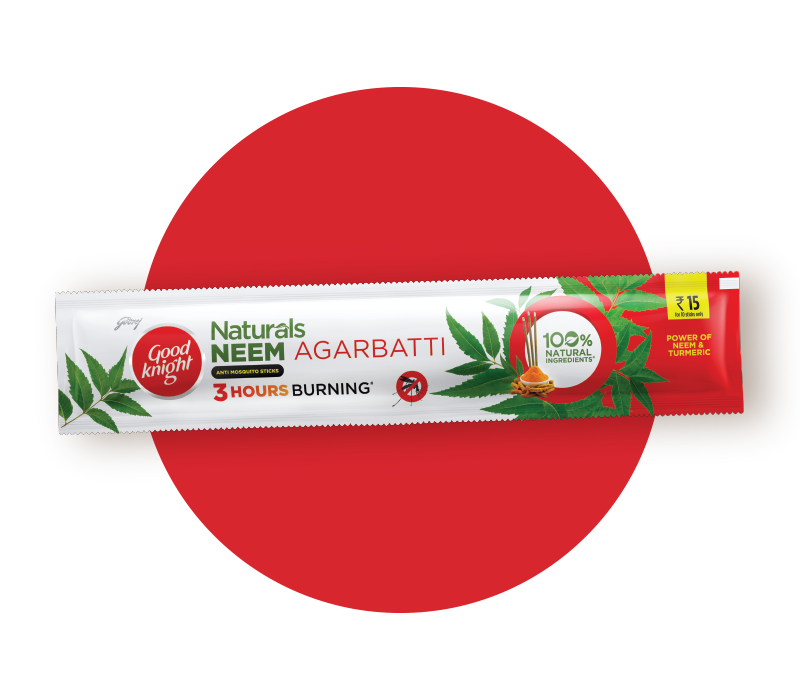 100% natural mosquito-repellent incense sticks infused with neem and turmeric to repel mosquitoes and provide effective protection

Builds on the brand's market leadership position in household insecticides

A safe and effective alternative to illegal, harmful products

Affordable pricing of ₹15 for 10 sticks that burn for 3 hours each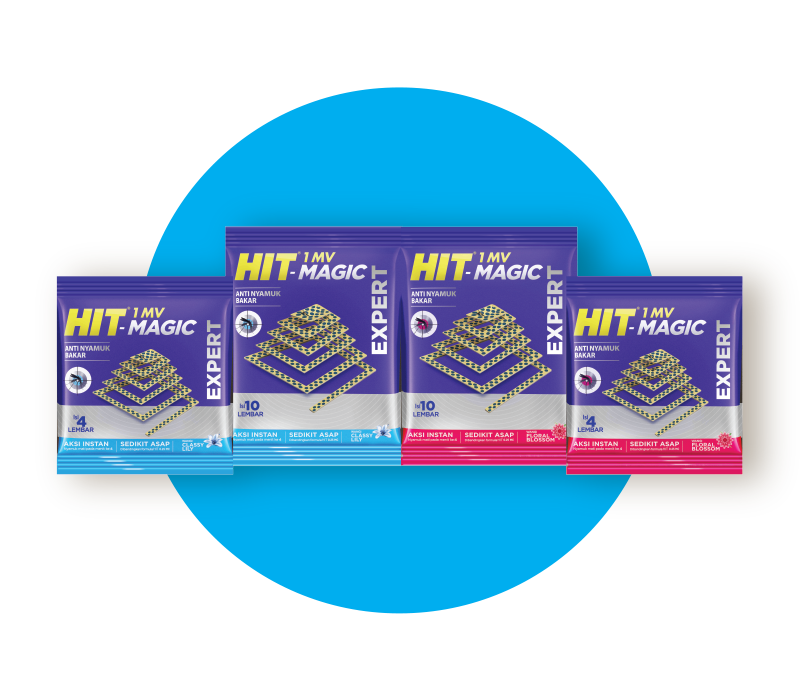 Innovative paper pyramid format, breaks away from the limitations of existing mosquito coils, and available at the same price

Forays into the USD 100+ million coils format

4x more efficacious than coils and safer, with 4x less smoke

Infused with the revolutionary HIT TFT dot formula, kills even the most resilient mosquitoes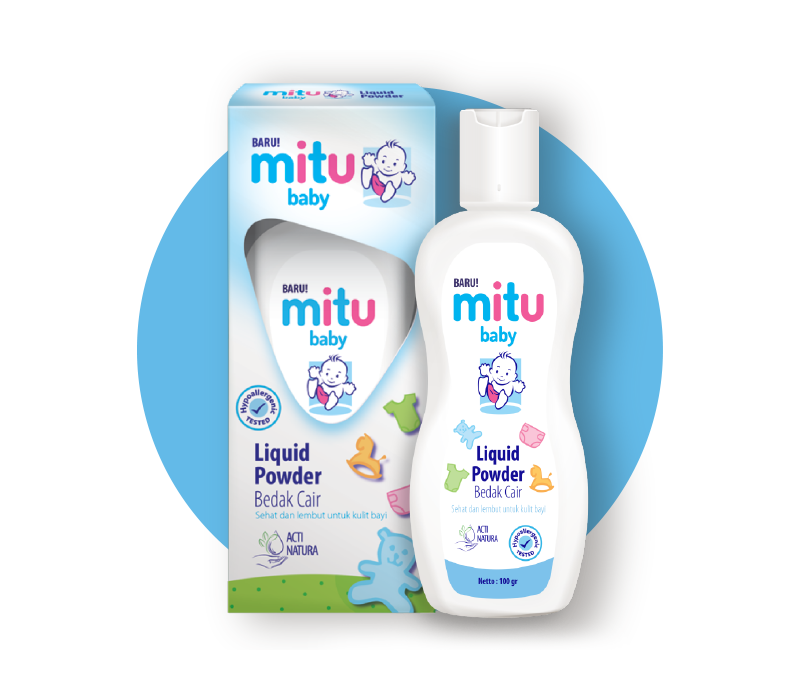 Extension into a revolutionary liquid powder format

Safer alternative to regular talcum powders

Dust-free lotion texture

Combination of active natural ingredients like pro-vitamin B5, talc, zinc and chamomile

Subtle fragrance, perfect for babies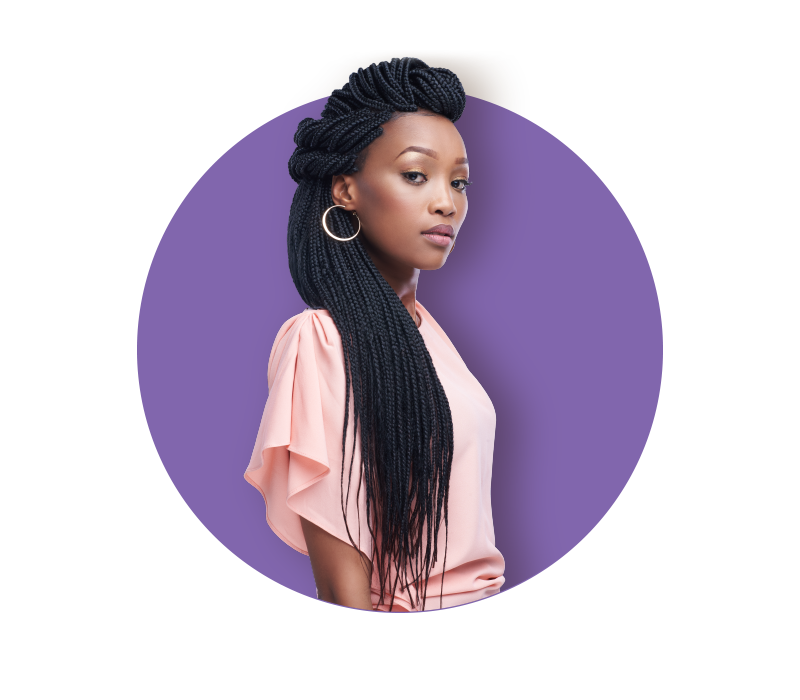 Darling fundamentally believes that an empowered woman is a force of change

Hair plays a vital role in the self- confidence of women in Africa. The relaunch renewed focus on creating a range of trendy, great quality and surprisingly affordable hair for her every hair need.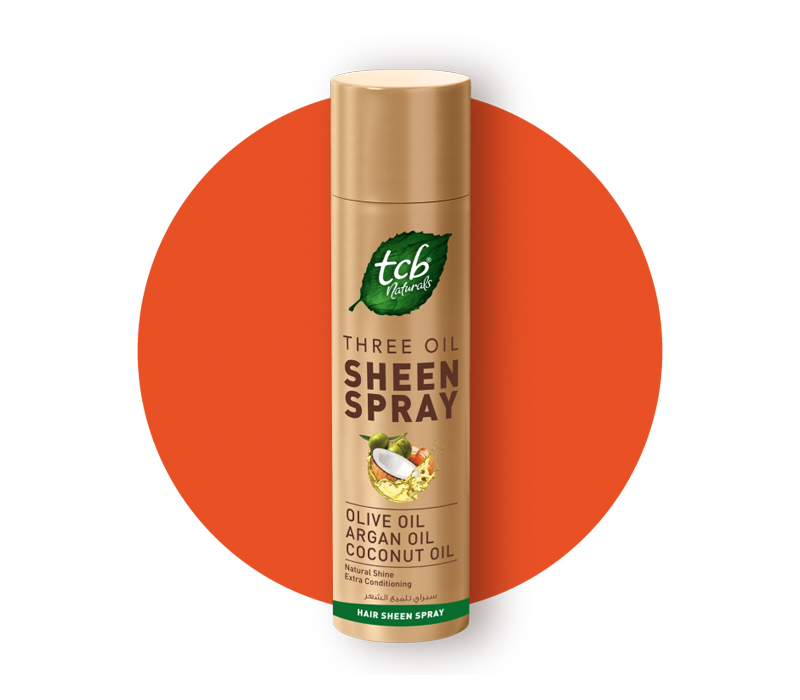 A disruptive multi-oil spray that provides natural shine and extra conditioning

Comprehensive range of treatments for damage, dandruff, and dryness

Enriched with olive, argan, and coconut oils; deeply conditions hair, making it soft, silky, and lustrous

Revitalises dry and dull hair for healthier, natural, and long-lasting shine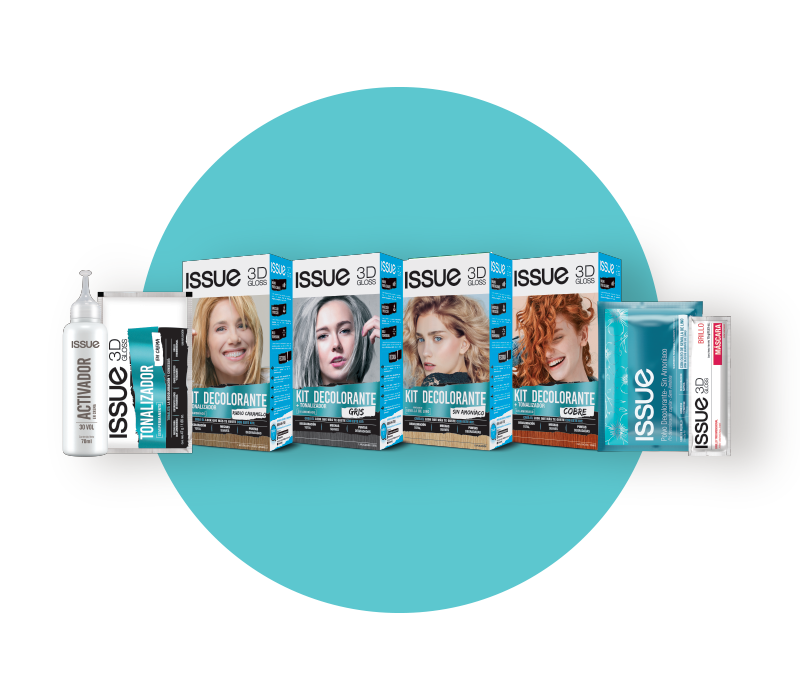 Innovative hair colour; offers the best quality at the most affordable price

Cutting-edge technology; a bleaching kit with a semi-permanent colour

Includes ammonia-free bleaching powder to prevent hair damage

Also comes in a fashionable grey shade; one of a kind in the semi-permanent segment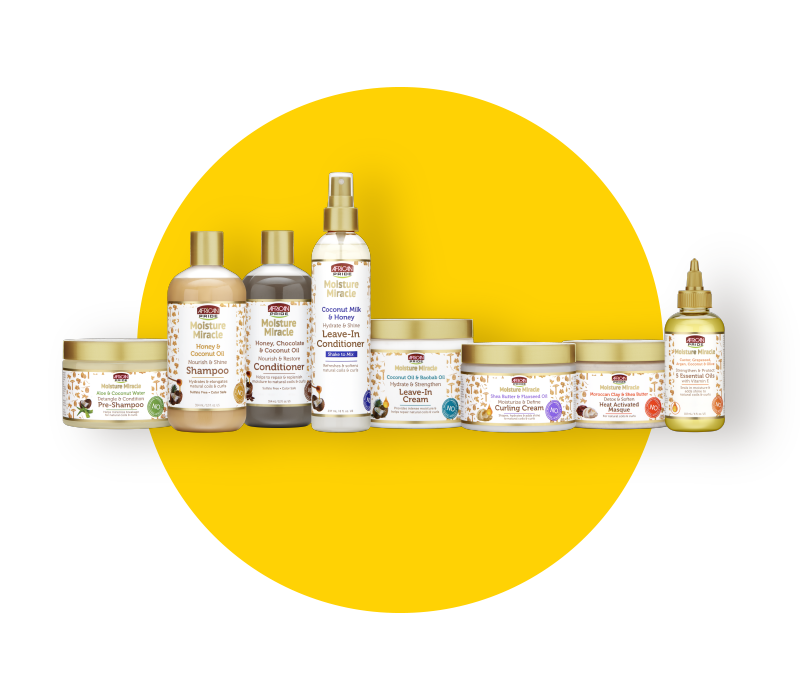 Taps into the USD 0.8 billion wet hair care market

Quality comparable to that of premium brands, at an affordable price

Unique ingredient stories inspired by real home remedies

Delightful fragrances and superior moisture for coily (kinky) hair